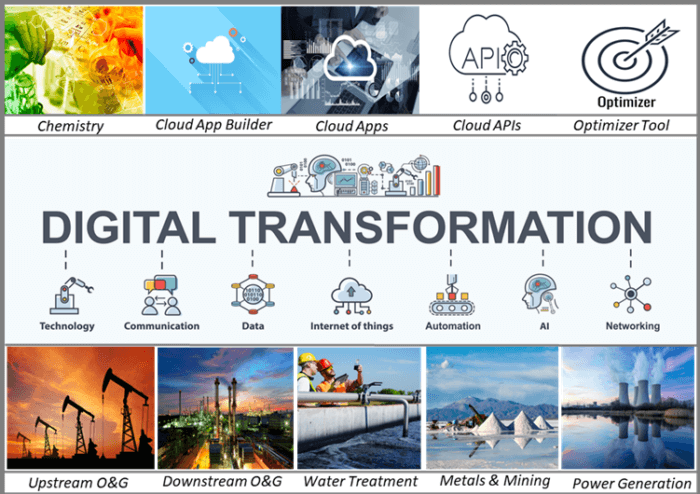 OLI Systems has a very successful track record of delivering predictive insights and analytics to improve operations efficiency, reliability and productivity while mitigating risk. OLI's rigorous and accurate electrolyte chemistry portfolio, successful track record of R&D innovation, skilled subject matter experts, deep industry-specific domain expertise, consulting and support services and technology partner ecosystem have made it the trusted advisor for industrial water chemistry applications. Over 500 clients across multiple industries, research institutions, and in over 35 countries rely on OLI to predict phenomena such as corrosion, scaling, fouling, chemical equilibria, phase changes and toxic contamination in industrial water chemistry and electrolyte applications.
Today, we are excited to announce the latest set of innovations in the new OLI Platform V11. This is a revolutionary, game changing release for the industry as OLI brings new and unique capabilities to the market.
Access OLI Anytime, Anywhere
The new OLI Platform V11 brings ubiquitous cloud access to proven electrolyte technologies. For the first time, field engineers, operators, and non-experts can access five decades of leading electrolyte chemistry innovations on the cloud. New chemistries and software in V11 significantly increase asset reliability, operational efficiency, and environmental sustainability by accurately predicting process conditions, like scaling, corrosion, and containment of toxic contaminants.
Propel digital transformation
As the Digital Transformation gains momentum, the capability to deliver accurate process insights in near real-time promises to deliver substantial, step function improvements in operations efficiency, reliability, productivity, and sustainability. With V11, OLI is taking a major step to enable operations excellence by expanding beyond off-line modeling with the new cloud platform and new tools.
Electrolyte chemistry modeling has long been considered too complex and too difficult, making it exclusive to highly trained chemistry experts. This new capability, to develop and publish simple Cloud Apps, democratizes electrolyte modeling by allowing non-experts in operations teams to leverage these model predictions and improve operations performance.
The new V11 Cloud App Builder delivers simple, web-enabled, cloud applications for non-expert users.
The new OLI Cloud APIs provide automated cloud access to the OLI Engine for custom electrolyte applications in a client's preferred user interface.
The new OLI Optimizer add-on for OLI Flowsheet: ESP calibrates OLI predictions for specific assets with optimization algorithms based on operations constraints.
Enhance environmental sustainability and compliance
OLI's cutting edge clean water, air and environmental simulation capabilities now enables management of mercury-based contaminants. New CO₂ transportation chemistries enable the prediction of nitric and sulfuric acid corrosion on carbon steel, allowing for accurate risk assessments in pipelines that makes CO₂ transportation more efficient.
In addition to the new V11 chemistry, expansion of existing chemistry improves the modeling of selenium, arsenic, struvite, and humic substances. This makes the simulation of flue gas treatment, sour water stripping, nuclear fuel production, waste processing and other critical pollution control systems more accurate.
Increase reliability in upstream oil & gas
New ethylene glycol chemistries in V11 enable rigorous and accurate scale prediction in hydrate-inhibited production lines and in glycol regeneration units. Acetate and related chemistries expand on the comprehensive autoclave simulation capabilities for corrosion testing at high pressure and temperature. Furthermore, new alloys: 316, 13Cr and 254SMO, enable an even greater range of corrosion studies to be made for materials of construction.
Mitigate corrosion risk and enhance sustainability in oil refineries
Unplanned downtime due to corrosion in crude distillation unit overheads can be reduced significantly using the expanded amine-HCl database package in V11. Catastrophic, HF corrosion failure risks in Alkylation units can be reduced significantly by developing safe operating windows using OLI's HF alkylation data package. Petrochemicals applications can operate more efficiently with new chemistry components like alpha-methyl styrene.
A refinery's capability to manage toxic contaminant release is enhanced through OLI's expanded database in H₂S, Hg, Se, and As. Accurate waste mitigation design using accurate simulation tools ensure compliance with environmental regulations including the Clean Air Act, IMO 2020, and NPDES.
Increase Yields in Lithium, Rare Earth Elements Mining and Recycling
OLI's expanded lithium database enable better design of Li₃PO₄, LiOH, and Li₂CO₃ crystallization and purification plants. Better designs lead directly to higher product purity and a higher value product price. When working with metals recovery, OLI's expanded database of complexing agents enable the improved design and optimization of lithium-cobalt-iron recycling processes. These new chemistries build on the already-existing lithium database of chloride, sulfate, nitrate, and carbonate salts. These salts along with Na, K, Ca, Mg, NH₄, Ni, and Co cations enables accurate development of lithium extraction plants that source lithium from briny ponds, geothermal waters, and other mineral resources.
Finally, continued development of the specialized rare earth database now makes it possible to use rigorous chemistry to design and build rare earth elements extraction plants. High value elements like neodymium and its reactivity with CO₃, SO₄, OH, PO₄, organic acids, and other salts make it possible to test new extraction techniques from diverse raw material sources.
Software Enhancements
Higher fidelity calculations enable more effective design of RO membranes for water treatment in V11 while the new 64-bit version of the OLI Alliance Engine for PSE gPROMS boosts performance of electrolyte calculations.
Notable features introduced in V10 include the new ionic input feature makes for water analysis in OLI Flowsheet: ESP easier, the virtual stream support to increase user productivity and the option to automate calculation of hardness, TDS and pH at 25°C and 1 atm. OLI Studio V10 enhancements include better configuration with first-run setup capability (also available in OLI Flowsheet: ESP) along with hardness, TDS and corrosion updates.
Availability
V11 is targeted for release in the end of Q1 2021.
Click here to register to test the beta version or demo the OLI platform. Register here to get more information about the key features and capabilities in V11, sign up for an application assessment or speak to an OLI expert; follow OLI Systems on LinkedIn and join our Simulation Group on LinkedIn to abreast of the latest technology innovations, events and technical articles.
I would like to acknowledge the contributions of my colleague, Dr A J Gerbino, VP of Client and Product Success at OLI Systems, in reviewing and refining this article.